Home
>
Indiana
>
Munster
Salvation Army Munster IN
Website: http://www.salarmyhammond.org/



Munster, IN - 46321
219-838-0380
Financial Help Provided:
Emergency Assistance - Emergency Financial Assistance
Full Description:
Monday - Friday Office Hours

Office open 8:30 AM to 11:30 AM | 1:00 PM to 4:00 PM

The Social Services of the Hammond/Munster Corps offers financial assistance in the form of rental and mortgage help, utilities, and food pantry. Please call to see if funds are available and to set up an appointment. Listed below is a checklist on what to bring for appointments.

Communities that are serviced by the Hammond/Munster Corps are:
Dyer, Griffith, Hammond, Highland, Munster, Schererville, St. John

Phone lines open at 8:30 a.m. – Please call early. (219) 838-0380
You must have the following documentation in order to process your file. If all documentation is not presented at the time of appointment you will not be seen.
1) Valid Picture ID for yourself – Your picture ID must be for the state you live in – if social security number is not on it, you will also need your social security card.
2) Proof of all people in household –
a) Birth certificates and social security cards for all household members OR an ADC/Food Stamp referral showing all social security #s and birthdates. Referral forms need to be dated within the last 30 days.
b) Failure to have a Social Security Card will not prevent service.
3) Proof of your current address –
a) Your name on a utility bill dated within the last 30 days.
b) Lease or current month rent receipt with address.
4) Proof of income for each person in your household (for last 30 days).
a) Current month check stubs for wages.
b) ADC/Food Stamp referral
c) Social Security/Disability
d) Child Support
e) Unemployment
f) Pension
5) Proof of expenses for each person in your household (for last 30 days).
a) Rent/Mortgage (most current) if you receive Section 8 you must provide the current HUD contract.
b) NIPSCO bill (current blue and white bill) AND disconnect notice (green bill) (if you have one.)
c) Any and all other expenses that effect your household – water (if you do not pay water be sure it is noted in your lease or you have a signed note from your landlord), phone, cable, child care, credit cards, payday loans, car payments, and car insurance.
6) Type of assistance
a) For NIPSCO (Utility) Assistance: You must show application (approval or denial) from EAP Program (during months of Oct through May) AND Township (if you receive Food Stamps).
b) For Rental Assistance: You must show your lease and application (approval or denial) from Township.
ALL BILLS MUST BE CLEAN AND NOT WRITTEN ON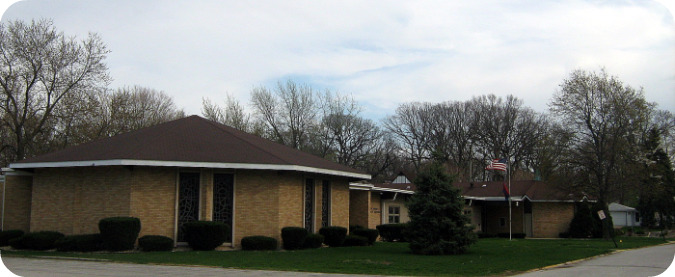 Contact FinancialHelpResources.com
Do you have more to add or need listing updated? Let us know.
---