Home
>
Arkansas
>
Mountain View
Stone County DHS Office Mountain View
Website: http://humanservices.arkansas.gov/Pages/DHSofficeDetail.aspx?show=Stone



Mountain View, AR - 72560
870-269-4321
Financial Help Provided:
Human Services Office, Welfare Office, Food Assistance, Cash Assistance, Medical Assistance
Full Description:
Office hours: Mondays through Fridays 8am - 4:30pm.
Stone County DHS Office Mountain View is the local county Social Services Department that handles family support social services. These services include a variety of financial resources.
Public assistance programs at Arkansas DHS offices include: Medicaid, ARKids, nutrition assistance, cash assistance, and child care assistance.
This local office manages these programs. Some people call them the welfare department. You can apply at this office for these welfare services or apply online.

Some more specific information of services provided:
The Supplemental Nutrition Assistance Program (SNAP, formerly known as the Food Stamp Program) provides food assistance to eligible households to cover a portion of a household's food budget. Benefits are distributed through an Electronic Benefits Transfer (EBT) card and must be used to buy food products or seeds to grow vegetables. In addition to food assistance, the program provides SNAP recipients with nutrition education regarding food safety, healthy foods, portion sizes, and food preparation.

The Low-income Home Energy Assistance Program helps low-income households with home energy costs by providing financial assistance through the Winter Assistance Program and Crisis Intervention Program. Each program provides assistance to a household's energy supplier or, under certain circumstances to the applicant. The Crisis Intervention Program provides assistance to eligible households facing energy-related emergencies. The Winter Assistance program runs from early January until the end of March or the depletion of funds. The Crisis Programs runs from the beginning of April until the end of September or until the depletion of funds. Both program are operated by the 16 Community Action Agencies and cover all 75 counties of the State of Arkansas.

Transitional Employee Assistance (TEA) childcare which is available to TEA clients receiving TEA benefits. Extended Support Services childcare which is available only to those TEA clients who gain employment and their TEA case is closed due to earnings. Low Income Childcare which is available to those who work 30 hours per week, be a full time student, or work part time and go to school part time that averages out to 30 hours per week.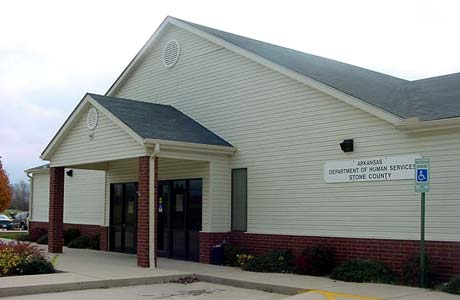 Contact FinancialHelpResources.com
Do you have more to add or need listing updated? Let us know.
---