Home
>
California
>
Los Angeles
Los Angeles County Department of Social Services Rancho Park
Website: http://dpss.lacounty.gov/dpss/offices/default.cfm?orgid=350



Los Angeles, CA - 90064
(310) 481-3115
Financial Help Provided:
General Relief Assistance, Cash Assistance
Full Description:
Programs offered
CalWORKs
CalFresh
General Relief
Medi-Cal
GROW

Hours: Monday through Friday 8:00 a.m. to 5:00 p.m.


General Relief (GR) is a County-funded program that provides financial assistance to indigent adults who are ineligible for federal or State programs. An average GR case consists of one person, living alone, with no income or resources.

The GR caseload includes the following employability status classifications:

Employables are participants with no medical conditions that would prevent employment. GR employables may receive GR for nine months in a 12-month period, provided they continue to comply with GROW requirements.

Employable with Accommodations is assigned to individuals who are employable, but need certain accommodations in order to work or have certain limitations/restrictions in the type of work they can perform.

Unemployables are participants who have one or more medical conditions (temporary or permanent) affecting their ability to work. GR benefits are not time limited for unemployables.

Unemployable with Accommodations is assigned to individuals who are unemployable, but volunteer to participate in GROW.

NSA means Need Special Assistance and is the identification of individuals who need special assistance due to a mental disability.

Administratively Unemployable means there are reasons other than physical or mental incapacity which prevents the individual from finding, accepting or continuing existing employment.

The General Relief Opportunities for Work (GROW) program offers employment and training services to employables and is designed to help GR participants obtain jobs and achieve self-sufficiency. Substance abuse treatment is also available if necessary.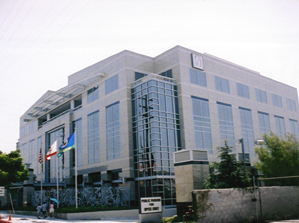 Contact FinancialHelpResources.com
Do you have more to add or need listing updated? Let us know.
---