Home
>
Florida
>
Jacksonville Beach
Jax BEAM
Website: http://jaxbeam.org



Jacksonville Beach, FL - 32250
(904) 241-7437
Financial Help Provided:
rent and utilities assistance
Full Description:
Hours:
Monday – Thursday:
9:00AM – 4:00PM
Friday – 9:00AM – 1:00PM

For Residents of These Beaches Zip Codes: 32082, 32224, 32233, 32250, 32266

BEAM offers financial assistance for rent and utilities for qualified residents of the above zip codes. This service is available every 18 months, and an appointment is required.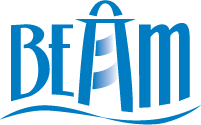 Contact FinancialHelpResources.com
Do you have more to add or need listing updated? Let us know.
---