Home
>
Indiana
>
Arcadia
Jackson Township Trustee of Hamilton County
Website: http://www.jacksontownshiptrustee.com/



Arcadia, IN - 46030
(317) 984-3826
Financial Help Provided:
General Relief Assistance
Full Description:
Office Hours
Monday - Friday: 9 AM - 3 PM

The Jackson Township Trustee's Office works to provide shelter assistance, utility assistance, household necessities, food and clothing, medical assistance and other benefits to qualifying members of the township.Clients are seen Monday through Friday starting at 9:00 a.m. by appointment only. To schedule an appointment, call (317) 984-3826.
The Jackson Township Trustee provides emergency assistance for individuals who meet eligibility requirements. Individuals 18 years of age and older may apply for assistance. Client's are seen Monday through Friday, 9 AM to 3 PM by appointment only.
All applications for township assistance will be processed according to written uniform standards, without regard to applicant's, age, sex, religious creed, national origin, political beliefs, or physical or mental handicap. Persons that may qualify for the other benefit programs will be required to make a formal application with those programs.
To determine eligibility, the Trustee will consider resources and assists of the household such as cash on hand, checking and savings accounts, certificates of deposit, stocks, bonds, mutual funds, recreational vehicles, etc.
The township requires all households requesting township assistance to allow inspection of their living quarters. The inspection asses the unit's compliance with the minimum standards of health, safety, decency, and will determine the amount of rental assistance per trustee standards.
Determination will be made within 72 hours of the initial application. Holidays and weekends are excluded.
Jackson Township will accommodate persons who are unable to physically come into the township office to apply for township assistance. Arrangements for home visits may be made be calling the office and making an appointment.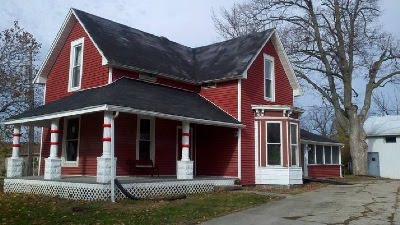 Contact FinancialHelpResources.com
Do you have more to add or need listing updated? Let us know.
---