Home
>
Ohio
>
Hillsboro
Highland County Community Action Organization
Website: http://hccao.org



Hillsboro, OH - 45133
937-393-3458
Financial Help Provided:
Housing Payment Assistance
Full Description:
Service: Housing Payment Assistance
The Housing Payment Assistance program can help pay part of a past due rent or mortgage payment. This program can assist households at or below the 200% of the Federal Poverty Guidelines. This assistance is competitive meaning there are more applicants than funds to provide assistance.

Criteria we look at to award funding:
- What circumstance has changed that you cannot meet your rent or mortgage obligation?
- Can you meet your obligation in the future?
- Are their children in the household?
- Have you received this funding in the past?

This assistance is available once in a 12 month period. For additional information or assistance with this program please contact Emergency Services Department at 937-393-3458

Due to the current economic situation, additional funding may be available to assist in other circumstances in the coming months—more information to follow.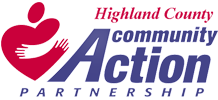 Contact FinancialHelpResources.com
Do you have more to add or need listing updated? Let us know.
---