Home
>
Georgia
>
Duluth
Duluth Hands of Christ
Website: http://www.duluthco-op.org



Duluth, GA - 30096
770-623-9563
Financial Help Provided:
Financial Assistance, Rent Assistance, Prescription Assistance, etc..
Full Description:
Hours: Monday, Wednesday & Friday 10am - 2pm. Must call for an appointment.

Services:
Rent, Utilities and Prescription Medications are provided only when funds are available through the generosity of our churches and civic groups.
Food and Personal Care Items are supplied to the Co-op through the churches, merchants and local food drives from civic and community organizations.
Baby Items and Clothing Vouchers are available for families in need.
Bread and meat donated by local merchants are delivered to the Co-op weekly by volunteers.
Assistance with job referrals is given by networking with agencies in the county.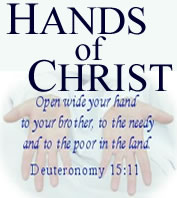 Contact FinancialHelpResources.com
Do you have more to add or need listing updated? Let us know.
---