Home
>
Ohio
>
Wilmington
Clinton County Community Action Program Inc
Website: http://clintoncap.org



Wilmington, OH - 45177
937-382-8365
Financial Help Provided:
Heating Assistance
Full Description:
The Home Energy Assistance Program (HEAP) provides assistance to eligible households in an effort to help pay these bills. The amount of assistance will be determined by a couple of different factors, including: federal funding levels, how many people live in the household, total household income, and the primary fuel used to heat the home.
Winter HEAP runs from November 1 until March 31. The program is here to help many families in the area have heat in the winter months.
Visit the website for more information on how to apply.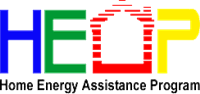 Contact FinancialHelpResources.com
Do you have more to add or need listing updated? Let us know.
---