Home
>
South Carolina
>
Winnsboro
Carolina Community Action - Fairfield County
Website: http://carolinacommunityactions.org/html/low_income_home_energy_assista.html



Winnsboro, SC - 29180
(803) 635-3606
Financial Help Provided:
LIHEAP, Rent Assistance, Weatherization Assistance, Prescription Assistance, Job Training.
Full Description:
Carolina Community Action has an office in Fairfield County (South Carolina).
Services
LIHEAP
Rent Assistance
Weatherization Assistance
Prescription Assistance
Job Training.
We provide relief and aid to the elderly, while helping families with the difficult tasks of working through problems that threaten the family's welfare, identifying solutions, and implementing changes.
Office Hours
Mondays through Fridays
8:30am - 5pm.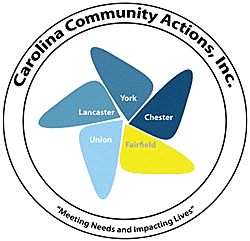 Contact FinancialHelpResources.com
Do you have more to add or need listing updated? Let us know.
---